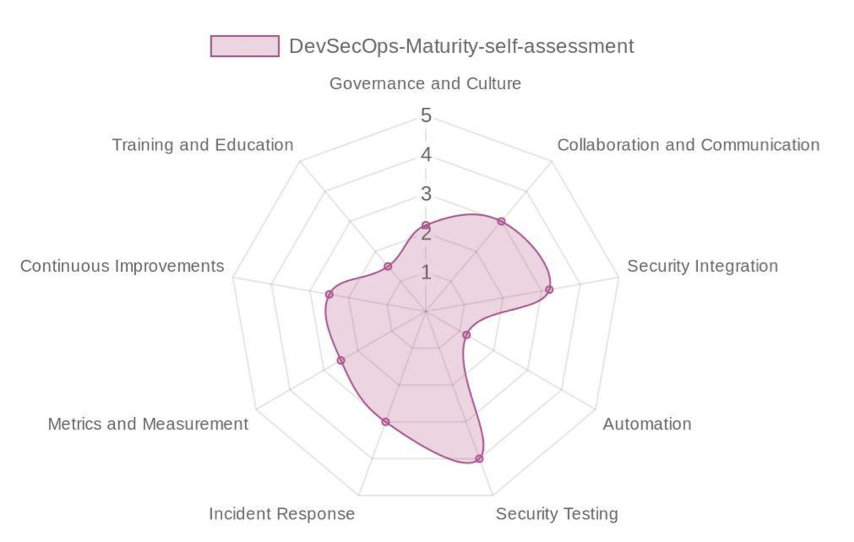 Assess your DevSecOps Maturity with our self-assessment
Measuring DevSecOps maturity is of fundamental importance for development teams to enhance their overall cybersecurity posture and operational efficiency. A DevSecOps maturity assessment provides valuable insights into the effectiveness of security practices integrated into the development process. By evaluating their maturity level, development teams can identify gaps, weaknesses, and areas for improvement, allowing them to make informed decisions on resource allocation and strategic planning. 
Additionally, tracking DevSecOps maturity over time enables teams to gauge progress and ascertain whether their security initiatives are meeting the desired KPIs. 
Great resource available online are: 
All these resources are great to understand the big picture and to get insights in how DevSecOps can help companies get faster and better products on the market, but it might be challenging for tech teams to assess their current status and identify clearly the next steps. 
That is why we have created a DevSecOps Maturity Self-Assessment: to provide answers to the following crucial questions:
Where are we now compare to the industry standards? 
What can we improve? 
What are we doing good?
What are our next steps?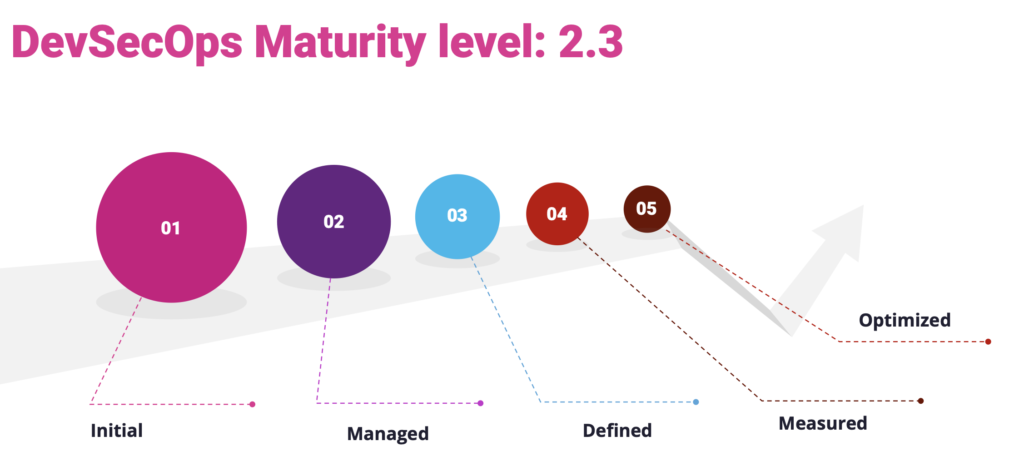 Our methodology 
The self assessment is a questionnaire of 15 plus questions going through the following topics: 
Governance and Culture
Collaboration and Communication
Security Integration
Automation
Security Testing 
Incident Response
Metrics and Measurement
Continuous Improvement
Training and Education
We decided to combine the technical aspect of DevSecOps to the cultural and strategic impact. Defining the culture of the company is a key step to define the DevSecOps roadmap including milestones, KPIs, budgeting, tools and resources. For each topic we identify a score from 0 to 5 and an implementation effort based on company size, current stage and self evaluation of the current practices. 

At the end of the questionnaire you will receive a breakdown of all the categories with a level and an implementation effort attached to it.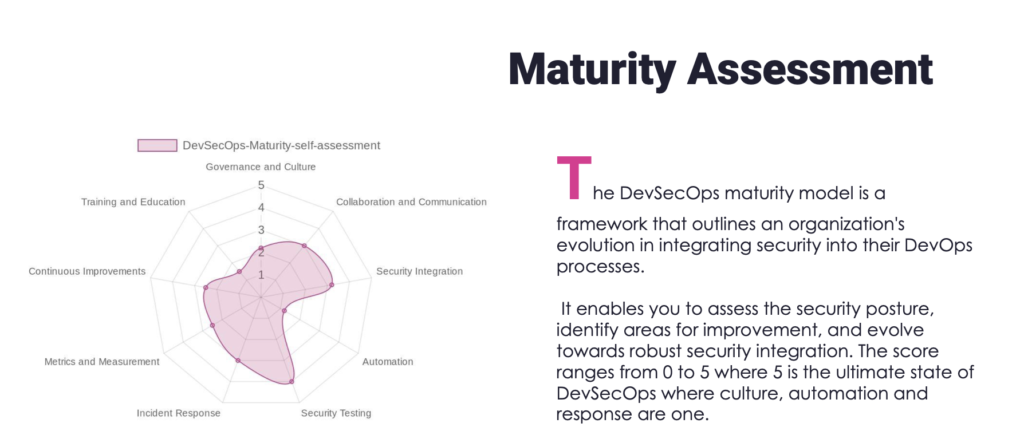 And that's not all. We promised also to highlight what is currently done well, together with the area of improvements and next steps.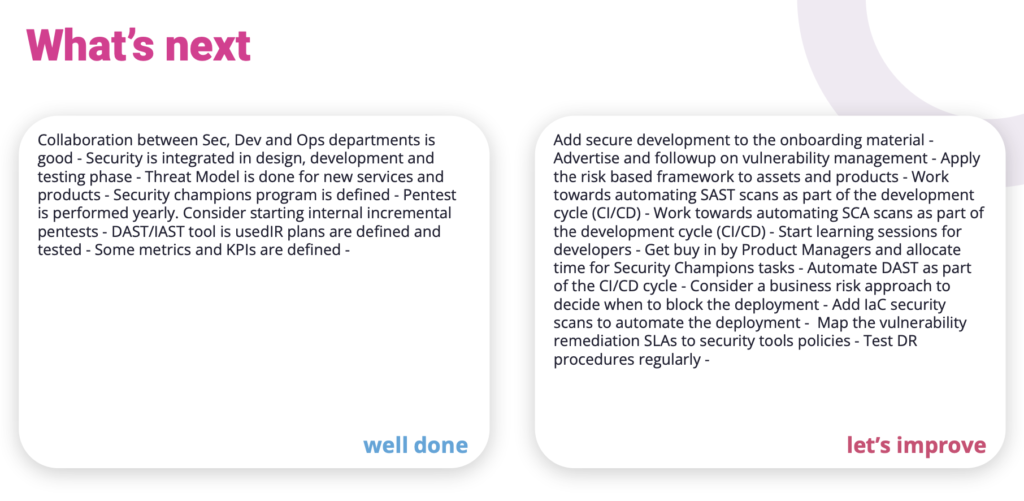 This overview will help you focus on the activities to improve and get an higher maturity score. 
Time to get your report
Measure your DevSecOps posture today taking our self-assessment for free. 
At DCODX we can help you build a solid DevSecOps implementation plan, providing expertise in automating security tasks in CI/CD, select the right tools for your development teams, provide secure development trainings for DevOps and help you define a winning strategy. We offer multiple packages based on your needs https://www.dcodx.com/devsecops